2009
Year in which LC3 was founded in Gubbio, Umbria.
2010
LC3 develops the B.E.S.T. project (Better Environment & Sustainable Transport).
2011
LC3 receives the support of IVECO for LNG powered vehicles.
2012
LC3 presents the project for Italy's first liquid methane station, built by Eni in Piacenza, two years later.
2013
Enters the container sector.
2014
Activation of the first 5 LNG powered vehicles
– FIRST COMPANY IN ITALY –
2015
Purchase of a further 35 LNG powered vehicles.
LC3 is partner of the Blue Corridor, the EC project for encouraging the use of LNG heavy duty vehicles.
2016
LC3 organises the event "Costruiamo il futuro INBLUE" (Building the INBLUE future) in Gubbio, where it presents achieved results and future projects.
2017
LC3 commissions another 30 latest generation LNG 400 cv vehicles.
2018
LC3 inaugurates the first LNG and liquid nitrogen fleet fuelling station in Piacenza. LC3 continues to grow, updating its fleet with another 37 latest generation LNG vehicles, including 12 ones with a power of 460 cv.
2019
The arrival of RevolutioN2, the first zero emissions liquid nitrogen refrigerated semi-trailer: the addition of 20 semi-trailers to the fleet.
2020
The first 14 BIOMETHANE powered vehicles, 100% sustainable, make their début on the road, in addition to the first CRYOGENIC CISTERN for the supply of LNG and in the short term, also of BIO-LNG for fleet vehicles.
"When future generations judge those who came before them on environmental issues, they may conclude "they didn't know": let us not go down in history as the generations who knew, but didn't care."."
(Michail Gorbačëv)
SAFE AND ECOLOGICAL VEHICLES DRIVEN BY PEOPLE OF VALUE.
The professional growth and staff enrichment program has always been a strong point of LC3, right from its foundation. Staff training has involved drivers, traffic operators, commercial and administrative staff, because everyone must share the company experience at all levels and across all organisational areas. Specifically, since the beginning we embraced a path for the achievement of enhanced driving techniques, involving safe driving and economic driving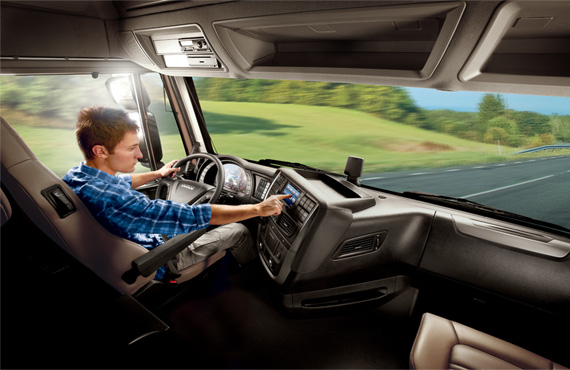 ETHICAL CODE
The Ethical Code is a public declaration by LC3 (hereinafter also referred to as the Firm and/or Company) which identifies the general principles and rules of conduct that generate a positive ethical effect. It is the company's declaration of its values, rights, duties and responsibilities towards all subjects it interacts with in the pursuit of its corporate purpose. It also establishes reference standards and rules of conduct which must orient the behaviour and activities of those who operate within the scope of the company, be it in their capacity as directors, auditors, employees or external collaborators. The Ethical Code also comes under the scope of the framework for the implementation of provisions set forth by Italian Legislative Decree 231/2001.